They will last for decades, they can cope even with extreme environments, and they save your money.
Industrial LED luminaires and lighting control systems.
We have been dealing with lighting systems since 2007. We develop, manufacture, and test luminaires. We are perfectionists. We base our work on hundreds of client installations and thus we know that if the luminaires are to serve as a truly reliable and long-term solution then every detail is important. We cooperate with Austrian laboratories, the Czech Technical University in Prague, and other experts.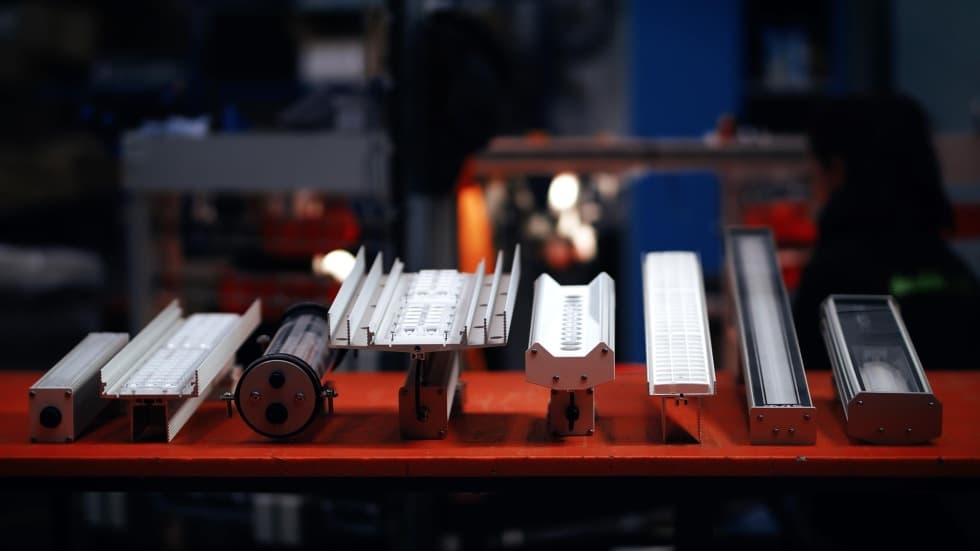 A CONTROL SYSTEM TO SAVE EVEN MORE
An automatic or programmable system controlling the luminaires will reduce your costs significantly and ensure a higher comfort for your employees. From simply turning the system on and off by motion sensors, to dimming the light within the range 0-100% with time scheduling based on your production plan and daylight illumination level. Additionally, we are able to incorporate the control tools into the systems you are already using in your company.