Reconstruction under the extreme conditions
Best for the best - Coca-Cola HBC Česká republika
The whole reconstruction of the lighting system in such a extreme conditions of production needed to be done in 2 weeks only.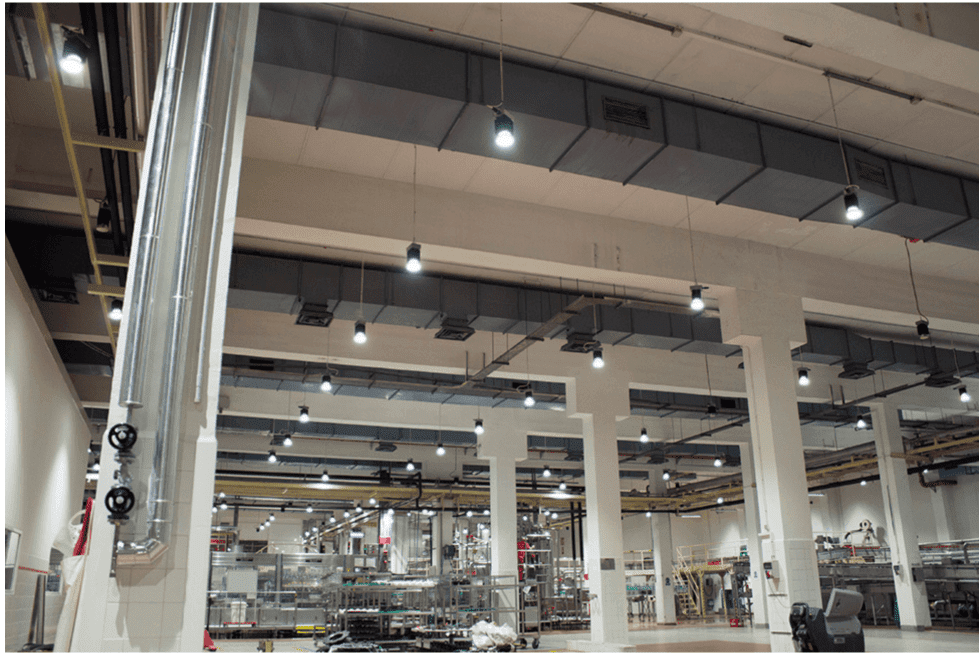 Our clients are successful companies, often best in their industry. For example, Coca-Cola HBC Czech Republic and Slovakia, producing tens of millions of popular drinks annually. We are pleased to announce that we have finished the fifth project in just over than four years in the Coca-Cola Prague plant. We value our customers, so we also exchanged non-functional luminaires from a former producer free of charge with our proven doublepower!! SKY luminaires in one part of the facility.
For their operations, they need efficient, high-quality, and reliable lighting. That's exactly what we can deliver with our product lines. Coca-Cola's statement about our last installation made us really happy: " Once again, the quality of works was exceptional, and the installation was finished before the deadline. Your people are real professionals who can meet our demands and still solve complex issues, such as emergency lighting solution with central power back up system."